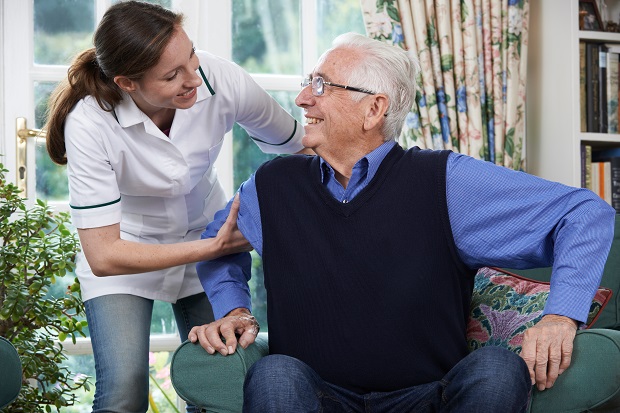 Dementia is a common illness that affects many seniors worldwide. The latest data shows that around 55 million people around the world are affected by Alzheimer's disease or other forms of dementia. While this disease mainly affects the cognitive health of the person, it also manifests its effects physically during its late stage. During this late or severe stage, dementia or Alzheimer's patient needs round-the-clock personal care.
As a provider of elderly care in Grand Terrace, California, we want to share with you the following physical manifestations of late-stage Alzheimer's disease:
Communication Difficulties

At this stage, people with Alzheimer's can no longer communicate effectively. It is important to be sensitive to their needs even if they are not verbally asking for care. 

Loss of Awareness

People with late-stage Alzheimer's often have episodes where they are confused and forget simple information or recent memory. It is crucial for them to have a peaceful environment. Our boarding care provides a home that is healthy and ideal for Alzheimer's or dementia patients.

Mobility Problems

During late-stage Alzheimer's, changes in the physical abilities of the person are often seen. They exhibit difficulty in standing, walking, sitting, and even swallowing. At our adult facility in Grand Terrace, California, we provide mobility assistance for our senior residents throughout the day.
Terrace Gardens provides elderly care in a home with a safe, peaceful, and loving atmosphere. If you need assistance with taking care of your senior loved ones, our respite care can also be availed.